About Us
Our family-owned business strongly believes in the proficiency of our staff and the quality of our product. With over 39 years of experience bringing design sense and technical expertise together creating cabinet solutions for every room in the home. We are confident we have the skill set to make your dream project a reality.
Our manufacturing facility permits us to build truly customized cabinets and millwork in the truest sense. Our workmanship is further revealed as you look beyond the exterior beauty and into its components, construction and finishing. We offer a broad selection of materials, in-house finishes that will satisfy the look and feel you want to realize.
Our 3,000 square-foot showroom is filled with complete, inspiring, all-inclusive displays. The different showcases deliver a wide assortment of real life ideas.
Come and take a hands on approach… tour of our state-of-art manufacturing facility, open doors, feel surfaces and discover the newest, most leading-edge products available.
We love what we do and it comes across in our professionalism and service.
Our solid reputation for reliable communication, service and quality craftsmanship is solidified by our lasting relationships with each customer
La Cuisine...let's make it happen, together!
Our Staff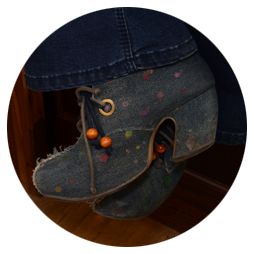 Natalie Guenette-Levesque
( Owner/Design Specialist/Product Knowledge Manager )

With over 25 yrs. of experience, Natalie has a genuine love of fashion and a passion for design and functionality. Whether it is a new construction or renovation... It's fun being creative. "I love going into someone's home and getting an honest feel for who they are... lifestyle, personal style, seeing how I can help them transform their home into a space they love again."

natalie@lacuisinesudbury.com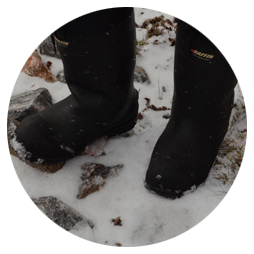 Kelly Robinson
( Design Specialist )

With over 25 yrs. of experience, Kelly, also known as Captain Cabinet, finds genuine fulfillment in his client relationships. He is renown his foresight and problem solving skills. "From the framing stages to the end result, I pride myself in a job done right."

kelly@lacuisinesudbury.com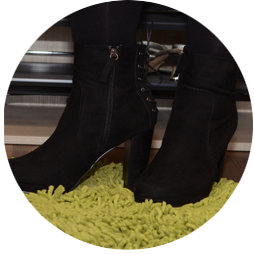 Kathy Jarmovitch
( Design Specialist )

With almost 20 years design experience, Kathy sees creativity and inspiration all around her. "I am always seeking new ideas and I often turn to social media like Pinterest and Houzz for inspiration. I love being able to transform clients homes and to take their visions and turn them into reality." For Kathy, the shared comradery of a client relationship is very inspiring.

kathy@lacuisinesudbury.com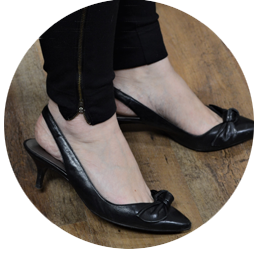 Kristin Hairsine
( Design Specialist )

With almost 20 years' experience, Kristin loves thinking outside the box. "The Key to a great kitchen is innovating thinking!" Kristin prides herself in creating a kitchen that is not only aesthetically pleasing but exceptionally functional. Individual touches and unique details are truly at her core.

kristin@lacuisinesudbury.com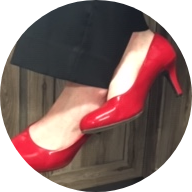 Melanie Lafantaisie
( Design Specialist )

12 years experience in our industry. Melanie's design and building provides a strong knowledge base for any and all your cabinet project needs. Her passion, experience and fun loving personality makes her a true asset!

melanie@lacuisinesudbury.com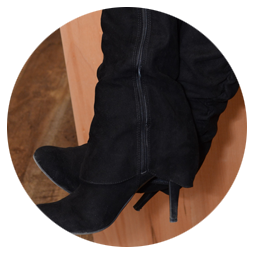 Corrie Hulton
( Countertop Specialist )

With over 10 years' experience Corrie believes sound product knowledge is key when helping customers add the finishing touches to their new or renovated kitchen! "To me, both service and knowledge are essential when facilitating customers in selection of those final touches, especially countertops. No matter what countertop is right for you... let me help you find something that satisfies all your needs."

corrie@lacuisinesudbury.com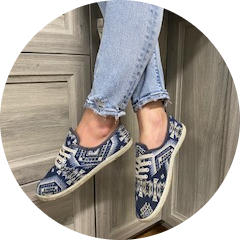 Megan McAvoy
( Design Specialist )

Her vibrant and accommodating personality as well as her eagerness to lean makes Megan a true asset and valuable team member. We are excited for her future as her knowledge base continues to grow.

designsupport@lacuisinesudbury.com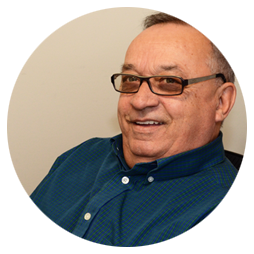 Denis Alain
Enjoying retirement!
Testimonials

---
Our Happy Clients
Amazing overall experience. While other trades offered excuses for delays, La Cuisine remained on schedule to the final completion without any hidden fees or surprises. From the showroom experience to the final product my wife and I couldn't be happier. Thanks to the entire team 🙂
Just have to say absolutely loved working with Kelly, he gave a lot of great suggestions. As for the business and the people (family) they are all awesome people. Very good feeling doing business with a local family business. GREAT INSTALLERS ALSO!!
Great experience with excellent customer service. They gave us many options for design, delivery was on time and had a skilled tradesman complete our installation. Thank you La Cuisine we will be back for our next project.
I absolutely love my kitchen and built in wall unit in my living room! The service was outstanding and they were able to accommodate my large request all while staying with in my budget! Very helpful, informative and friendly staff! Thank you La Cuisine for making my vision a reality!
Barbara Ann Flick and Paul Vallbacka

Thanks to La Cuisine I enjoy spending more time in the kitchen. The design that was created for us suited our family lifestyle perfectly. We have our stunning dream kitchen, which is very functional from the peninsula to the deep drawers and floor to ceiling cabinetry.  My countertops sparkle literally and are seamless all throughout.

The staff were amazing! They were professional and efficient specifically when we came across a few unforeseen minor issues. They resolved the problem effectively and in a timely manner.

Kudos to their team.  We definitely recommend La cuisine.

Thank you to all of you!
Kelly,
I just wanted to send you and your company an email to tell how much I love my new kitchen! It is absolutely beautiful! More than I expected. Thank you to everyone from design to installation. The quality or the cupboards is exceptional and the installation was do so quickly but put together so professionally. This kitchen I will love for many many years!
Thank you again, we will be sure to recommend La cuisine to whomever is looking for a kitchen
"Our experience in dealing with Paul Guenette and the team at La Cuisine was truly a wonderful experience. Paul's attention to understanding our needs and bringing all into a concept drawing was quick and efficient and also his attention to follow up from start to final installation was second to none. I would not hesitate to pass his contact to anyone."
"Dealing with Paul and the La Cuisine team was a great experience.  I had many ideas that I wanted to incorporate into our dream kitchen, bathroom vanities and our awesome laundry room. Paul made it all happen.

Even though I changed my mind several times with cupboard placement, counter style, sinks, overall designs….Paul was always patient and forthcoming throughout the entire process.  I knew that when I would ask his opinion, I would get an honest "love it" or "I don't think that will look good" or "great idea, but very pricey" usually followed by "how about this".

I am truly grateful that we chose La Cuisine, and especially Paul Guenette, to help us create our dream home.  Many meals, cocktails, gatherings, memories, and special moments have been created and will continue to be shared in our perfect kitchen. "
"La Cuisine was extremely helpful in assisting us with the design process right through to the installation of cabinets in the construction of our new home. They treated us with the utmost professionalism throughout the process. The kitchen, washroom, mudroom and laundry room cabinets  were delivered on time and professionally installed. We are very happy with the services provided and would highly recommend this company."
"We really appreciate the professionalism and excellent service we received from La Cuisine"
"Kathy was great to work with in re-designing my kitchen and choosing products to my taste. I particularly enjoyed your showroom, to look at actual mock kitchens rather than sample books. Renovation are never a quick endeavor; however, the installation staff and recommended demolition contractor were excellent. Kathy even did a follow up visit and gave me suggestions to update my living room, free of charge."
"Even though our bathroom is small, the finished product turned out beautifully! We've enjoyed the compliments from family and friends."
"We had the wonderful opportunity to work with La Cuisine, their customer service was impeccable from the first time you walk through their doors right to the last door hung. They truly do care about the quality of their product. We came in with our vision of the perfect kitchen and they guided us through every step, and we are over the moon with the results. We got our perfect kitchen!
We would highly recommend La Cuisine if you want a smooth and trouble free experience."
Thank you for the great job with our new kitchen and bathroom countertops.
Andrée and Stephen Reichle

Our decision to stay in our existing home with an expanding family meant that our old kitchen needed to be renovated. Natalie and her staff at La Cuisine Kitchen Cabinets were attentive to our family's needs and provided us with an excellent kitchen design with many fine details. The input from staff went beyond the design. Natalie made house visits to take measurements, sorted through samples with us and, on numerous occasions, gave us feedback on countertops, appliances, fixtures, electrical and lighting.
The end result is a functional, warm and inviting kitchen that is truly the heart of our home.
We would highly recommend Natalie and her staff at La Cuisine Kitchen Cabinets and wish to thank them for all their excellent work.
Sincerely,
Andrée and Stephen Reichle