About Us!
Our family-owned business strongly believes in the proficiency of our staff and the quality of our product. With over 39 years of experience bringing design sense and technical expertise together creating cabinet solutions for every room in the home. We are confident we have the skill set to make your dream project a reality.
Our manufacturing facility permits us to build truly customized cabinets and millwork in the truest sense. Our workmanship is further revealed as you look beyond the exterior beauty and into its components, construction and finishing. We offer a broad selection of materials, in-house finishes that will satisfy the look and feel you want to realize.
Our 3,000 square-foot showroom is filled with complete, inspiring, all-inclusive displays. The different showcases deliver a wide assortment of real life ideas.
Come and take a hands on approach… tour of our state-of-art manufacturing facility, open doors, feel surfaces and discover the newest, most leading-edge products available.
We love what we do and it comes across in our professionalism and service.
Our solid reputation for reliable communication, service and quality craftsmanship is solidified by our lasting relationships with each customer
La Cuisine…let's make it happen, together!
Our Staff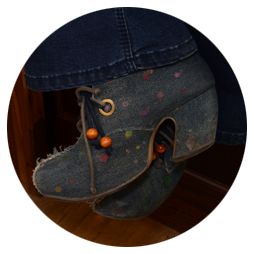 Natalie Guenette-Levesque
( Owner/Design Specialist/Product Knowledge Manager )

With over 25 yrs. of experience, Natalie has a genuine love of fashion and a passion for design and functionality. Whether it is a new construction or renovation... It's fun being creative. "I love going into someone's home and getting an honest feel for who they are... lifestyle, personal style, seeing how I can help them transform their home into a space they love again."

natalie@lacuisinesudbury.com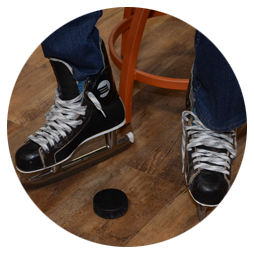 Paul Guenette
( Design Specialist/Sales Manager )

With over 23 yrs. experience, Paul Guenette is known for his clean, classical design style and attention to detail. He develops genuine client relationships that are built on trust and honesty; he is able to unveil the best in everyone. His designs not only appeal to a wide range of clients, they are known to have a high resale value, to be functional and to stand the test of time.

paul@lacuisinesudbury.com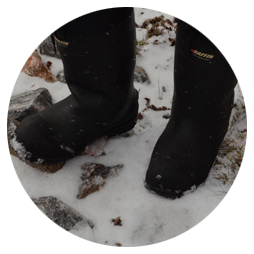 Kelly Robinson
( Design Specialist )

With over 25 yrs. of experience, Kelly, also known as Captain Cabinet, finds genuine fulfillment in his client relationships. He is renown his foresight and problem solving skills. "From the framing stages to the end result, I pride myself in a job done right."

kelly@lacuisinesudbury.com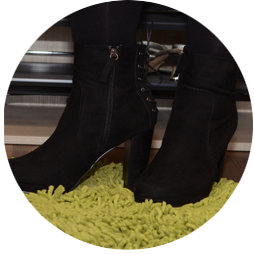 Kathy Jarmovitch
( Design Specialist )

With almost 20 years design experience, Kathy sees creativity and inspiration all around her. "I am always seeking new ideas and I often turn to social media like Pinterest and Houzz for inspiration. I love being able to transform clients homes and to take their visions and turn them into reality." For Kathy, the shared comradery of a client relationship is very inspiring.

kathy@lacuisinesudbury.com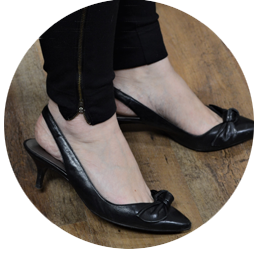 Kristin Hairsine
( Design Specialist )

With almost 20 years' experience, Kristin loves thinking outside the box. "The Key to a great kitchen is innovating thinking!" Kristin prides herself in creating a kitchen that is not only aesthetically pleasing but exceptionally functional. Individual touches and unique details are truly at her core.

kristin@lacuisinesudbury.com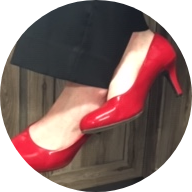 Melanie Lafantaisie
( Design Specialist )

12 years experience in our industry. Melanie's design and building provides a strong knowledge base for any and all your cabinet project needs. Her passion, experience and fun loving personality makes her a true asset!

melanie@lacuisinesudbury.com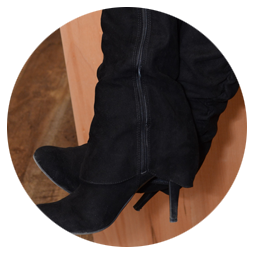 Corrie Hulton
( Countertop Specialist )

With over 10 years' experience Corrie believes sound product knowledge is key when helping customers add the finishing touches to their new or renovated kitchen! "To me, both service and knowledge are essential when facilitating customers in selection of those final touches, especially countertops. No matter what countertop is right for you... let me help you find something that satisfies all your needs."

corrie@lacuisinesudbury.com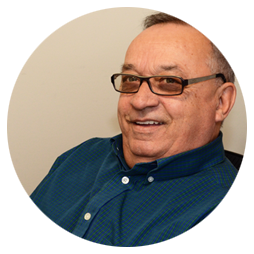 Denis Alain
Enjoying retirement!